When I was pregnant, I poured over lists of what a new mom would need. I was afraid of the unexpected- what would I be like postpartum? What would I need? As I've said multiple times on this blog, before Ryan was born I'd never even changed a diaper. I'd never had surgery or a major medical problem that needed recuperation other than wisdom teeth removal. Because of this I relied on my old friend Google to help me out.
Most of these lists were the same : giant pads, breast pads, pre-made meals, nursing camis, huge undies. While I drank in all the information I could, I still felt like I was missing things. Was it really possible that all these post-partum women wanted was some loose PJ bottoms and a boppy?
The answer for all of those women who wrote all of those lists may in fact be "yes," but for me, it simply wasn't the case. In fact, there were a bunch of things that I didn't expect or anticipate needing or being extremely thankful to have after Ryan was born. So, all you ladies dying for just a bit more information o what to expect post partum, here you go. My list of Unexpected New Mom Essentials.
1. A big ol' cup with a lid and a straw. I got this cup at Target while still pregnant and although everyone made fun of me for carrying around this huge 32 ounce cup, I was so thankful to have it. The first few days (uhh.. weeks?) getting out of bed/off the couch sucks. Either because you're exhausted, or it hurts each time you sit up, (hello tears..) you're feeding the baby or the baby FINALLY fell asleep on you, you don't want to get up. You're also dying of thirst. All.the.time. So a big cup that can hold a lot of water that is less likely to spill on your sleeping cherubs head with each sip is a godsend. I can also say that there were many times that my loving husband put the straw up to my mouth while I was feeding the baby and afraid to move and ruin the latch..
2. Netflix. If there is one thing I can say you should invest in for your postpartum days, it's a subscription to Netflix. In fact, I suggest getting it the month before you give birth, when your home a lot more and bored. Being pregnant and subsequently a new mom, you will quickly realize that daytime TV is terrible. I mean terrible. Do yourself a favor and get Netflix to keep yourself entertained while nursing your baby home alone mid-day.
3. Single serving quick food. Yes, frozen meals are nice. Really, they are. But most of the time, I was home by myself while my husband was at work in the first few weeks, and a whole lasagna for one person was a bit of overkill. Thankfully I thought ahead (this never happens..) and made and froze individual bean and cheese burritos, soup, and fried rice that I could quickly heat up while the baby was asleep. I also had a stockpile of peanut butter, microwaveable oatmeal packets, and trail mixes. Things I could eat quickly and with one hand if needed were a lifesaver.
4. Lightweight shelf camis and zip up hoodies. While I bought a few nursing bras prebaby, sometimes they were a pain in the ass to undo and keep out of baby's face while we were both learning the ropes of breastfeeding. Also, when my milk came in and it felt like I had huge, hot lava rocks on my chest, these camis were awesome. I could easily pull a strap down and leave it down to feed, and pull back up to cover when the FedEx guy came.
Zip up hoodies are also absolutely necessary. Even though Ryan was born in summer, we cranked up the AC for fear of heat related SIDs. Pulling up my shirt every five minutes to feed left me freezing, so it was (and still is!) nice to throw on a hoodie to keep warm while feeding. Later cardigans would be a more stylish option for the same problem while out and about.
5. Nook. My last thing that kept me sane the first few weeks was my Nook. I read books on it to keep myself awake during late night feedings. I propped it up on a counter to read while rocking him to sleep. I have a Nook from 2011 that I can surf the internet, read books and magazines, and watch Netflix, and it was perfect for my postpartum needs. I love to read, but it would have been nearly impossible to read a traditional book and turn pages/actually hold the book while doing baby things. Being able to turn a page with one finger and buy a new book at any moment was great.  I still prop it up and read in the middle of the night when Ryan's particularly fussy.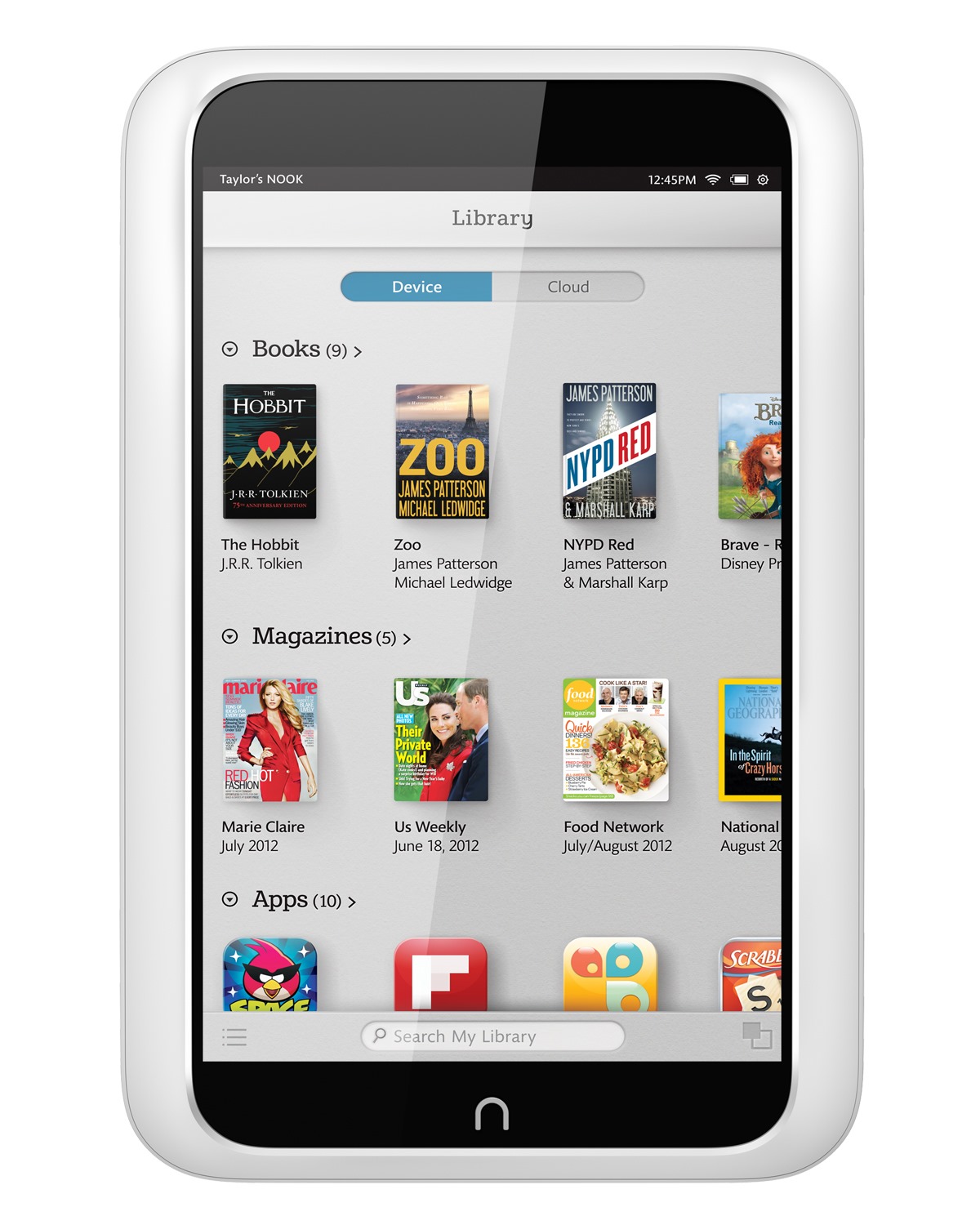 So there you have it. My top five unexpected things I couldn't have lived without the first few weeks as a mom.
Moms- What did you find to unexpectedly need in the first few weeks?